Going Paperless in Dayton
Consider this—just one hard drive holds millions of pages of documents- which equates to hundreds of four-drawer file cabinets. Dayton Scanning Service can eliminate the need to have documents and company information laying on desks or filed away in cabinets.
Why Should You Switch Over to a Paperless Office?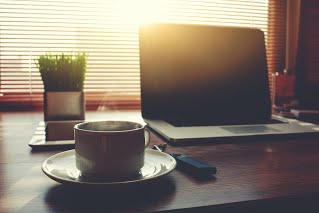 The simple answer is that digital documents are a lot easier to manage- they're easy to access, provide increased security, and eliminate the paper shuffling that ends up creating duplicates and lost pages.
Most businesses hire a Dayton professional document scanning service like Dayton Scanning Service to convert all their hard-copy paper records into electronic versions. You can also lock down version control, access, and other issues related to paper documents with a paperless office.
Does your office want to optimize document flow through your departments and increase productivity? Let us help!
Here's How Going Paperless Can Help Your Dayton Business
Converting to digital documents can be a painstaking process. Use this checklist of common questions you should ask before you encounter the pitfalls associated with converting to a paperless office. It's our goal to help you make a well-informed decision.
Digital Documents are Easier to Use
How are you managing your documents right now? How long does it take you to find a file? Digital document management systems eliminate version control issues and allow your business to utilize indexing to make documents easier to find, distribute, and delete- all you need is a keyword search.
Evaluate if Hiring a Dayton Document Scanning Service is an Effective Solution for your Business
There's a lot of steps involved in a document conversion project to make sure the system you're migrating to does everything your old system did. There are also other additional considerations- here's just a few to think about:
Offsite document storage for inactive files
Required upgrades to existing computers in your network
Ongoing costs for scanning active files and new hard-copy documents you create
Other items needed to make the system functional and optimal
Although these aren't required, each one can bring additional functionality to improve how you handle all the files in you office. Be sure to consider the number of documents you want to convert- the more documents you have, the more your project will cost.
Consider the Lost Productivity your Employees are Experiencing in your Current Document Management System (DMS)
The few minutes it takes to locate, retrieve, copy and re-file a document every day adds up to hundreds of hours of lost productivity over a year. Don't spin your wheels and waste your employee's time with an inefficient filing system- eliminate this frustrating process with a digital document management system.
Hard-Copy Documents Aren't as Secure as you Might Think….
Data breaches are happening every day. If you take the proper precautions, a document management system and digital documents are some of the most secure files in your office. All files in your new DMS will be encrypted, and you can select who has access to every document, eliminating the need to protect your files with locked doors and filing cabinets.
Let Us Help You Go Paperless! 
It's a known fact that almost 95% of businesses still use paper files. If you can answer all the questions above with solutions for your business with confidence, you're ready to go paperless! If you have questions or want more information, give us a call at (937) 684-9417 or fill out the form to the left.
Let Dayton Scanning Service help your business make the transition today! The cost of document scanning is minimal to the time and space you'll save your business year over year.
Ready to Make the Change to a Paperless Office? Dayton Scanning Service Can Help!
Let a professional, secure, Ohio-based company take the hassle out of going paperless. We can index, scan, and do all required post-production work quickly and efficiently to get your paperless office up and running as fast as possible. We can even convert text via optical character recognition (OCR) software to allow you to edit the documents or redact private information to protect your customers.
If you're interested in converting your documents and records to digital format, let our experts in Dayton know! Fill out the form to the left, or give us a call at (937) 684-9417.